By Amelia Butterly
"There will not be famine of any sort, let alone anything remotely like the magnitude of that of 1984," says the Ethiopian Embassy in London.
For people aged over 30, that sentence, coming from Ethiopian officials, holds a special kind of meaning.
Because those people saw the TV reports in the 1980s showing thousands of children and adults starving to death.
Now, three decades on, the United Nations is warning that 15 million Ethiopians will need food aid by 2016.
This week's BBC report has been described as "sensational" by the Ethiopian Embassy.
In it, one man who lived through the famines of the 1980s says he expects the same thing will happen to Ethiopia again in the coming months.

First broadcast in October 1984, Michael Buerk's iconic news report showed the "biblical famine".
In the years before online videos, social media and internet news, his words still managed to reach around the world, with the footage being shown by more than 
400 television stations worldwide
.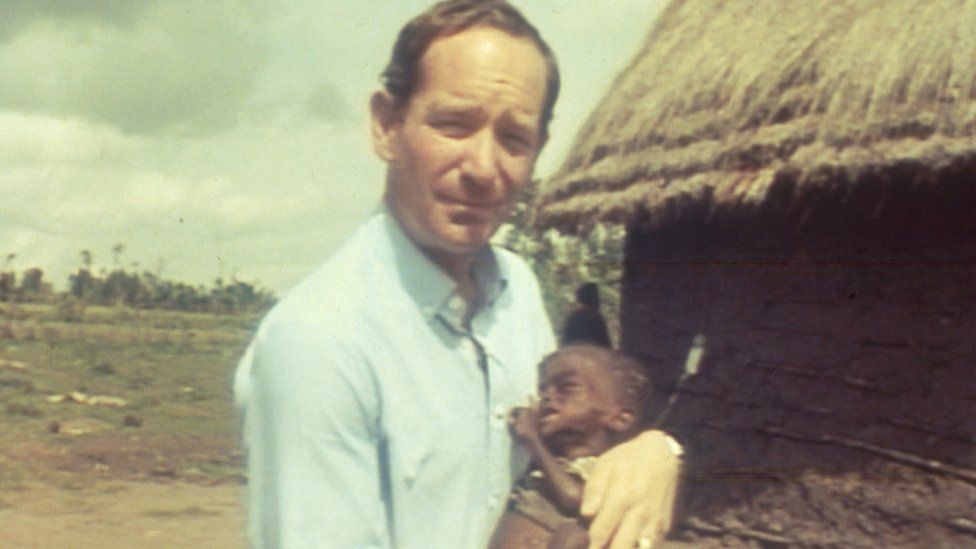 One of the viewers was singer Bob Geldof.
Within weeks he'd gathered some of the biggest names in music, created Band Aid and recorded Do They Know It's Christmas?
The single raised millions. Then, in 1985, they put on Live Aid, a concert held in the US and the UK which was watched by an estimated 1.9 billion people.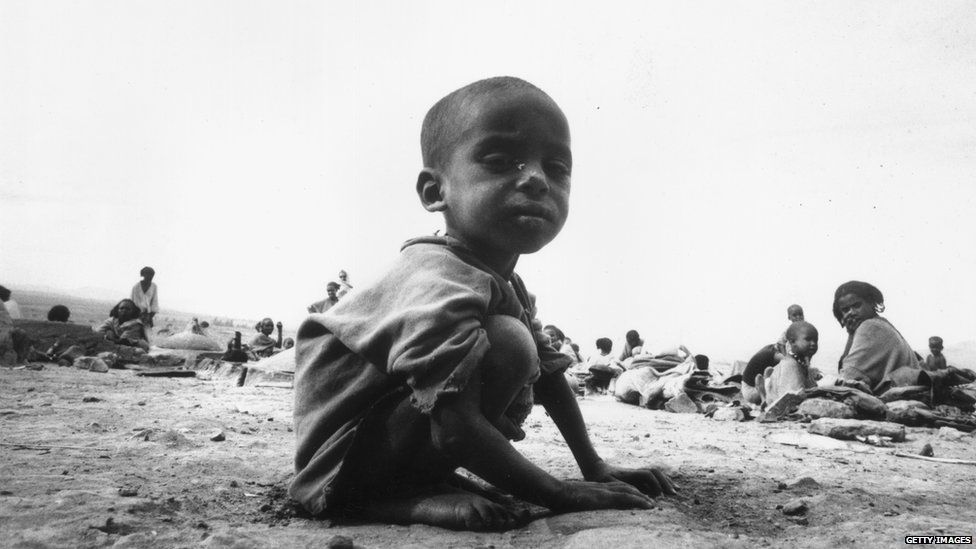 In Do They Know It's Christmas? one lyric reads: "Where nothing ever grows, no rain or rivers flow."
The message is clear; drought caused crops to fail resulting in widespread famine.
But critics of the song say the causes of the crisis were more complex, with the policies of the government in Ethiopia partly to blame.
"Thousands were dying every week, the impact of drought compounded by the Marxist regime being in denial about the famine's severity and by the region being caught up in civil war," writes BBC correspondent Mike Wooldridge 30 years later.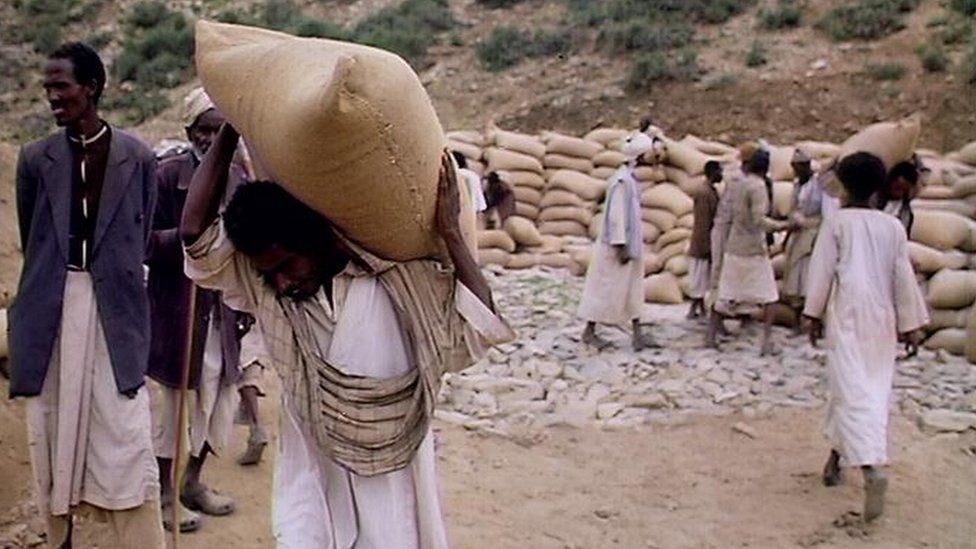 The efforts of celebrities, charities, governments and the general public meant that it was only a matter of weeks after the Michael Buerk's BBC reports before aid started to reach the region.
Death rates still remained high for some time after the aid began arriving – more than a million were killed by the famine overall.
But the years since have still seen famine in that part of Africa.
Many people still rely on foreign food aid, illiteracy is a problem and the late 1990s saw conflict and thousands of deaths over a border dispute with Eritrea.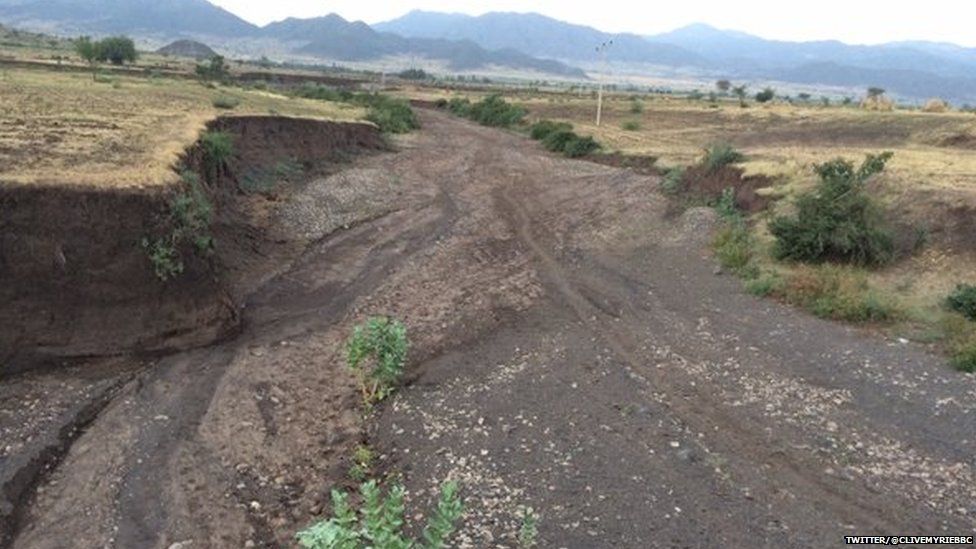 "The sensational news broadcast by BBC TV, regarding children dying on a daily basis, does not reflect the current broad reality on the ground and the full preparation that has gone into overcoming the problem," the Ethiopian Embassy said in its statement.
The Ethiopian government has set aside nearly £130m to deal with the crisis.
But the UN says another £330m is needed.
It says drought has already caused problems and a lack of rain has meant that in the worst affected areas there are 10% of the crops farmers would usually expect.
In one region, it says, two babies have been dying every day.

Source: BBC